Our bushknife search continues here and with the recent holiday season and calender change, I figured it was time to make a switch. So I sold a Turley and aquired, via whatever process :) , a couple of Barkies.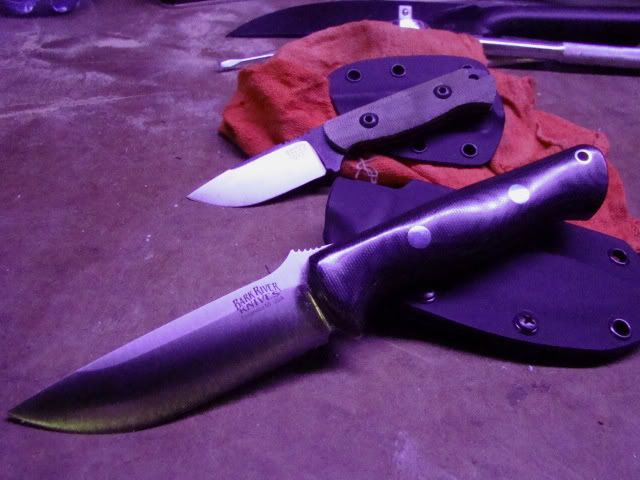 That's a Bravo1 in front there and the Bravo necker in back. So far, I have unpacked them and held them.... but Tuesday, they go on a trip with me to the woods. We'll see how they do.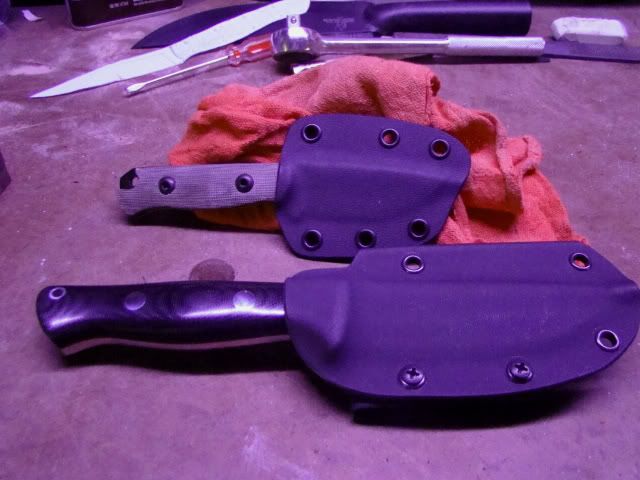 They shipped with kydex and that will have to go but otherwise, they are top notch bits of fit and finish. So far, so good. More, later this week.