About a year ago I made the knife that I carry into the woods with me nearly everytime I got and I love it. With some serious use under my belt with the materials and shapes involved, I decided it make the next revision. One thing I wanted to change for sure was the width of the handle. At an inch wide, the current model it nice but seems to be harder to control under heavy pressure. I started farting around with wider steel designs and came up with this.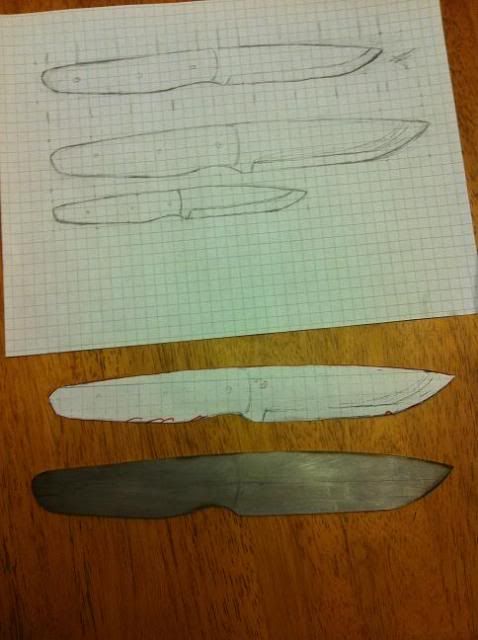 After the initial profile was ground out, it still felt like the answer to so I bevelled it up...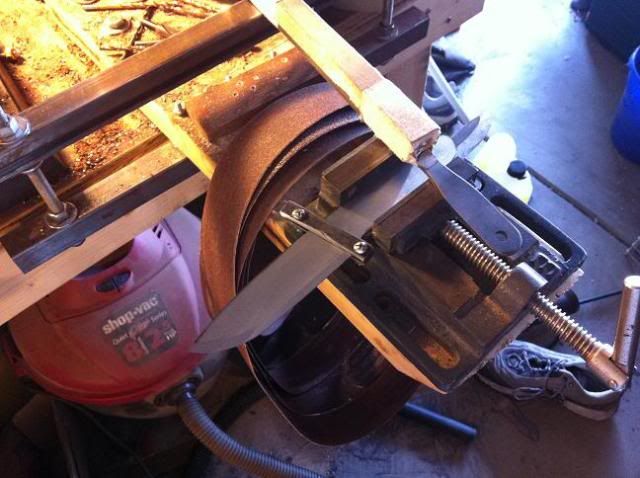 and drilled it out and sanded it and sent it off to heat treatment.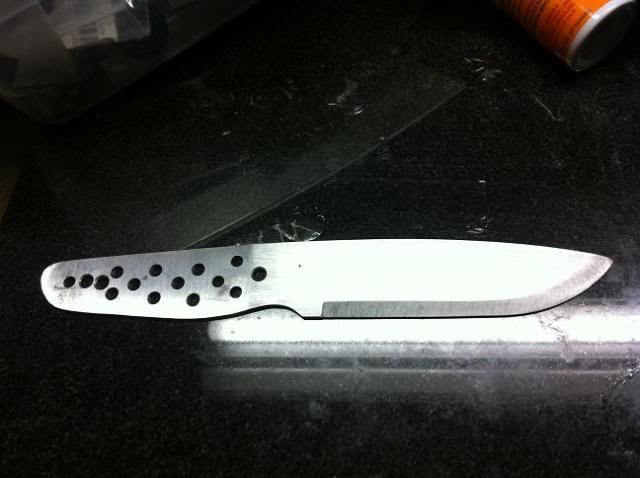 I really like the way A2 finishes once it is hardedned and tempers so I worked the edge up first and decided on some mullbery I have had in the shop for a while.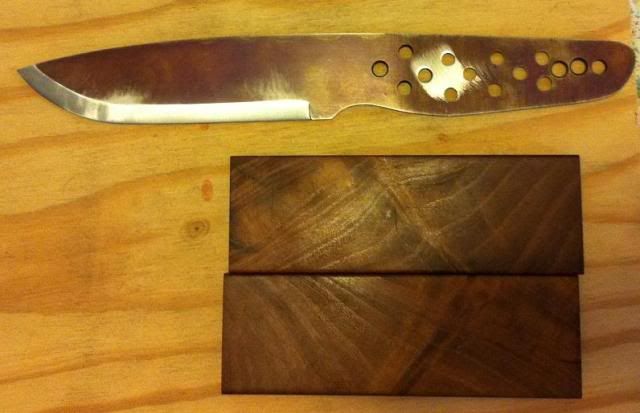 After some sanding, and some more sanding, I fitted up the scales and glued and pinned them.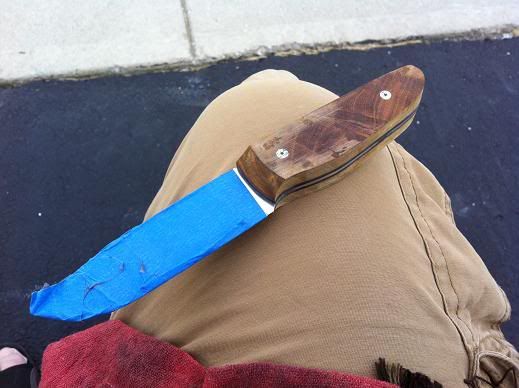 ... and then a whole bunch of sanding later I had a rough handle contour.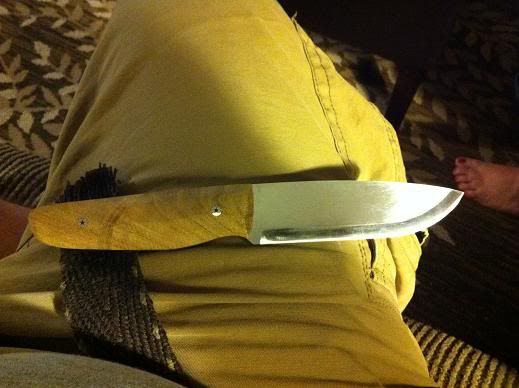 The knife still felt great at this point so I finished up the handle and sharped it up. I think it worked out well.