Note: If you are looking for how-to / tutorial type posts for bushcraft knives, click here.
A while back, after the Thistle project was all done and I had learned what I set out to learn there, I started making notes about what I thought the next itteration of knife to come out of my shop should be. I put together a list of my favorite things about the knives I have made and kept for my own and some of the ones I have done for others. Finally, I also consulted Ray Mears writtings about his woodloore knife design. After all of that, the knife on the bottom here popped out on paper.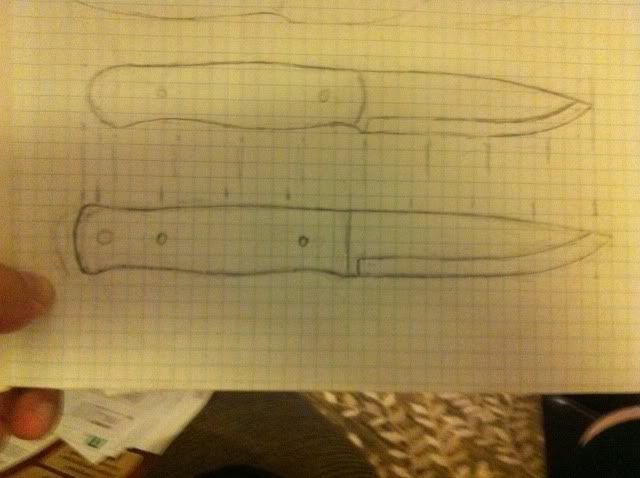 After some more thinking and compairing my notes on different types of steel and what I should use to make this, I settled on 1/8" thick, 1 1/4" wide O1. (I know. It's a shock. A knife maker using O1 steel...)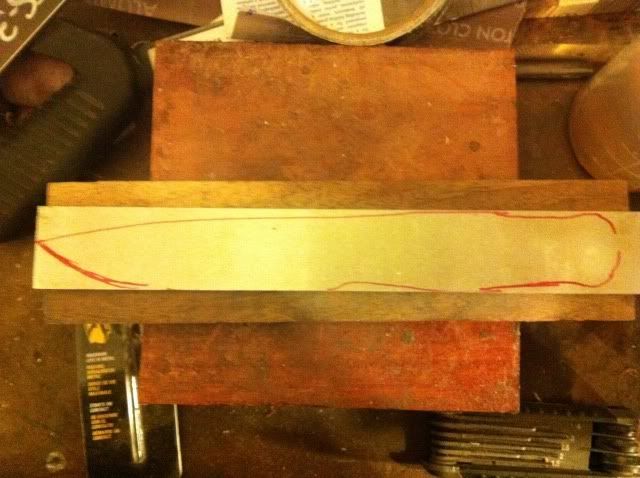 I set up a quick stencil and traced out my blade. Being the excitable type, I went ahead and ground it out. The profile made me pretty happy so, on we went.... :)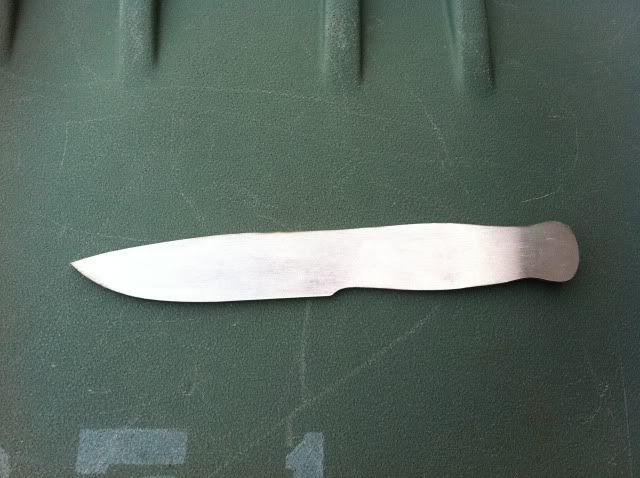 After some time in the grinding jig...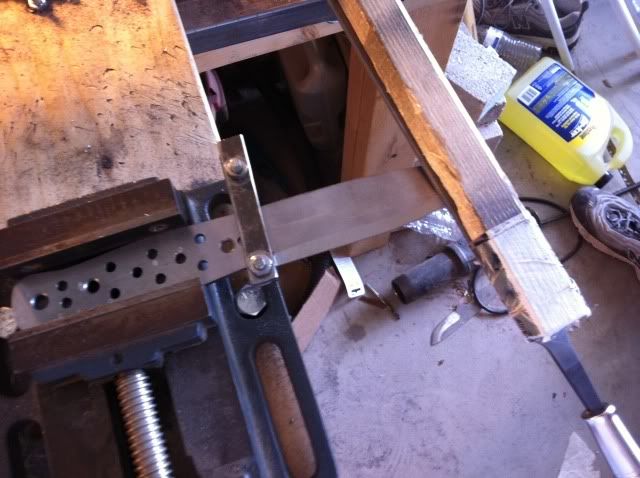 and then some more time.... :)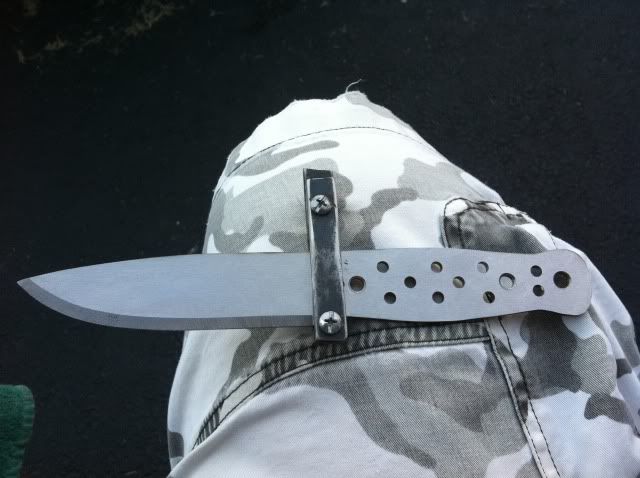 and a good bit of sanding... it was off to heat treat at Peters'. We're shooting for 58/59 HRC.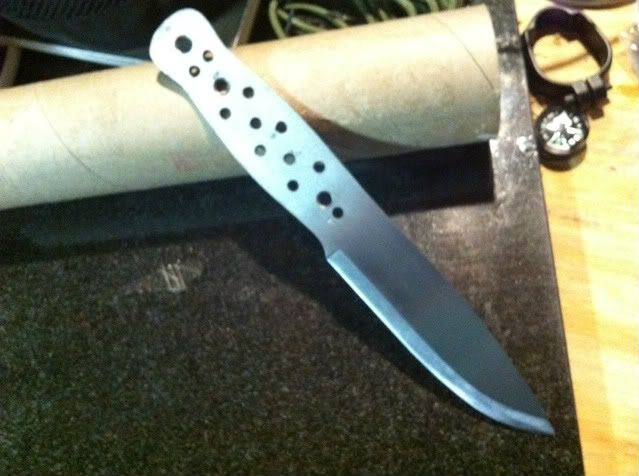 After 10 painful days of waiting, it was back home and all hardened up. Time to sand and scale...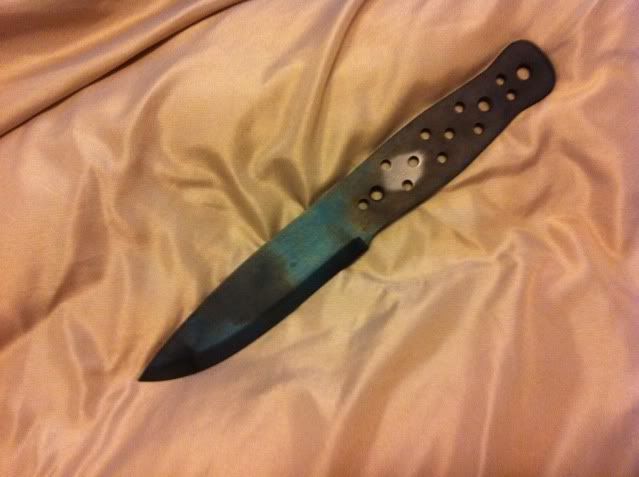 Alpha knife supply has some awesome looking blackwood. I had Chuck send me a bowie block, split into scales. If you ever want some different looking wood that is tough as heckles, blackwood is for you.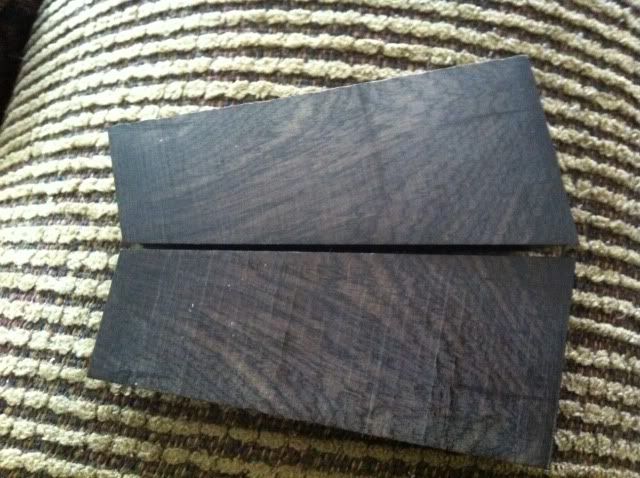 I traced and cut them and then fused them on some 3/32" black G10...
and then it was glueup time.
After 24 hours of vice time, I took the belt grinder and removed a bunch of material back to the slightly oversized shape I was looking for.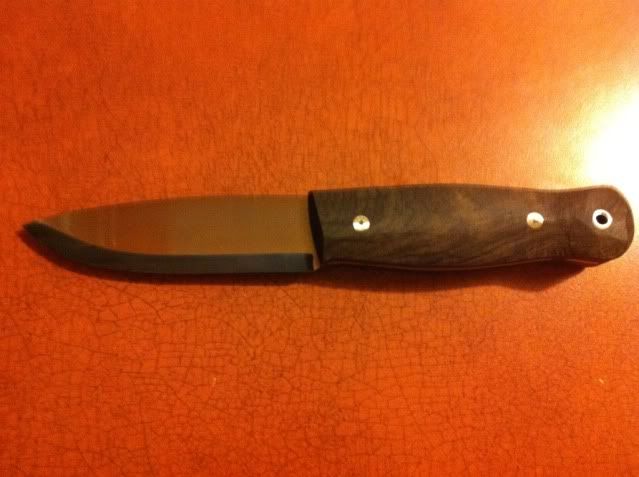 Sadly, just after I finished up with this and showered I started wheezing and had to set it down for a while. The dustmask worked but the dust was too fine and there was too much of it. Just a little made me all tight in the chest. Once I get a cool day, I'll finish er up... outside. :)
Thanks for lookin.
-JP