I read an interview a while back
Yvon Chouinard gave to Men's Journal magazine
. In it, he noted that in his experience one of the more important things you can do is to use your body every day. Those words pretty well clicked with me so, today, rather than go hunting, I decided a day of bushcraft was in order... specifically in construction. One of the things I have wanted for a long time is a sort of permanent shelter on my favorite plot bushcraft friendly dirt. So today, I decided this spot was the place.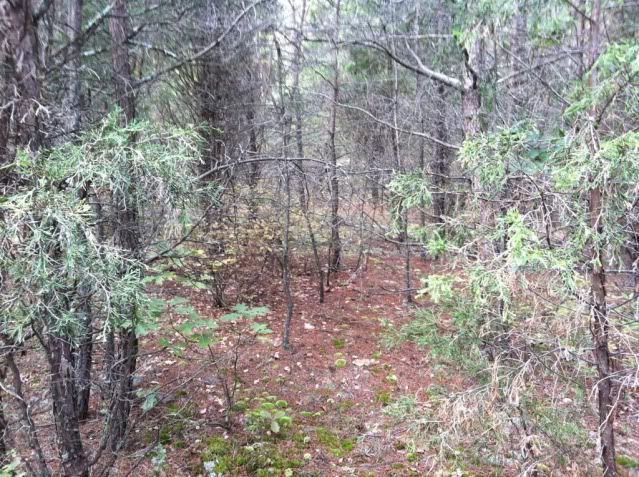 I took down 5 good sized pines and set to it. That little bit of sentence there is a ton of work. All I had with me was my Wetterlings Bushcraft axe which is, in reality, just a hatchet with an extra inch on the handle. Still, we got the job done. The ridge pole was a pain. I wanted to get a little slope to the east so wrestled that a bit.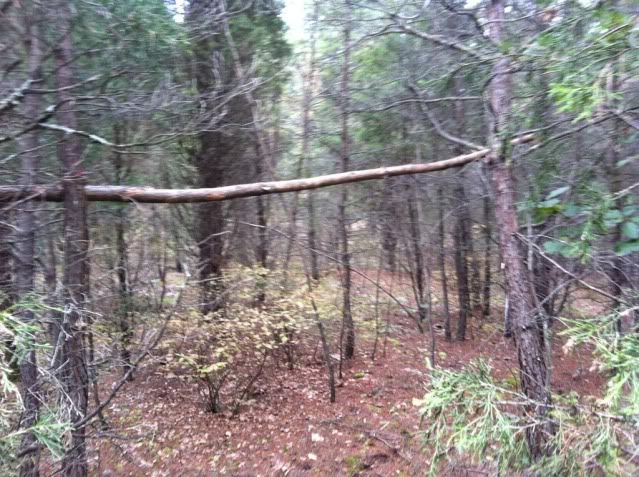 Limbing off the other four turned out to not be so easy but in the end, it all lashed together without issue. My plan from here was cross memebers and some thatching... then the rain kicked up. :)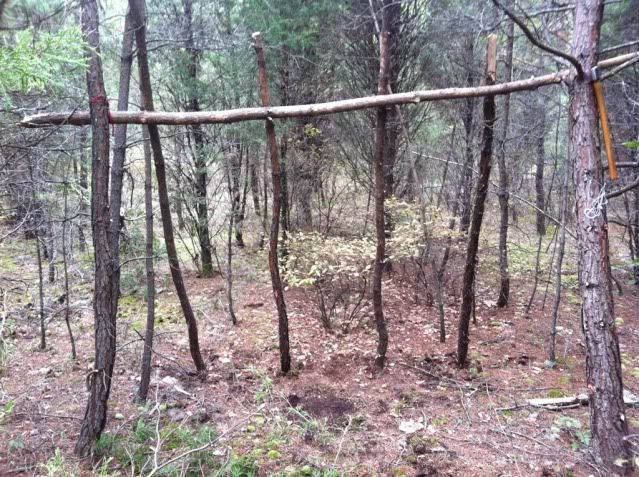 And so the lean to became a tarp frame. It all worked pretty well and I stayed dry. By the time it cleared off I was running out of time so...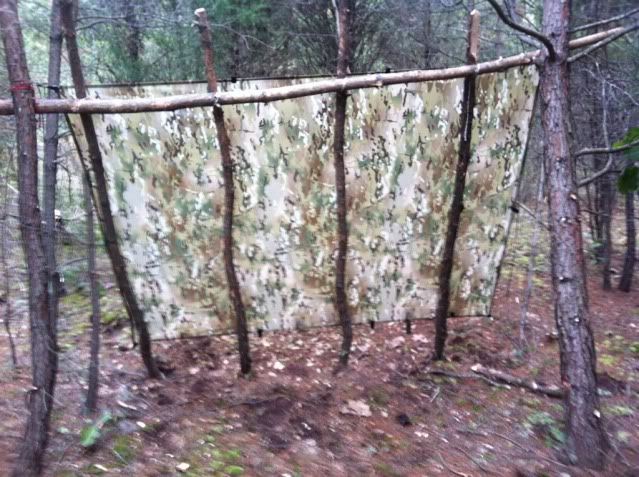 I chilled out for a minute, took some pics, and started some lunch. The view through the top was something very nice. I smiled when I, for about 10 seconds, remembered my cube and then remembered I wasn't in it... it was a good day.
I put this in here because I want to look at it later and remember chilling in the rain on my rescue blanket with a sweatshirt under my head. The fire was hot as hell. Good burning pine is hard to be for fast, hot stuff.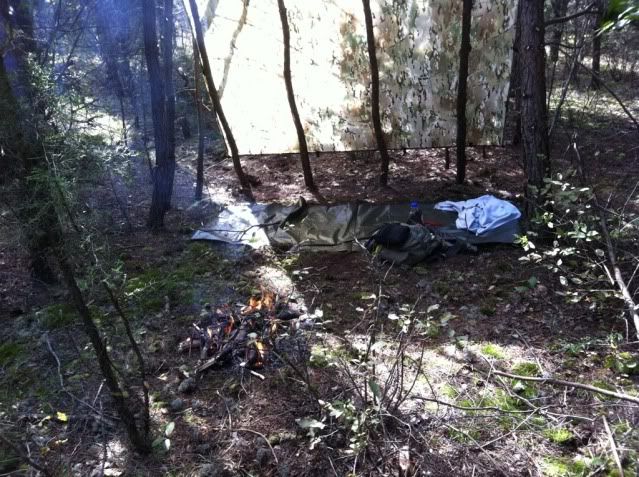 My try at planking bannock failed It turns out that when the IA Woodsman is talking about getting it as thin as you can or it won't cook, he means the bread not the plank. Sometimes I am just not firing on all cylinders. Of course, it was still fun. The SPAM did plank well, BTW. SPAM still sucks though. Not going to be a regular thing....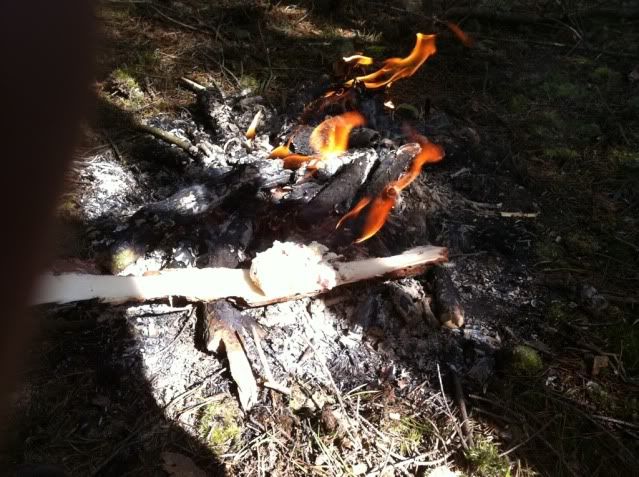 The sweat was real and the frame will still be there when I get back. I an anxious to see how it does. Good day, all around I'd say.