I didn't get to hunt much this year. It just wasn't in the cards at all. As we sit right now, I have one vacation day left and it will go for deer season. I managed a few trips out but all in all, it was not a season to write home about. I did get some nice pics though and I may have even bagged one or two along the way.
I say it like I am complaining which doesn't seem right. In the month of Thanksgiving I am thinking maybe I should appreciate and give thanks for what I have been given... that I had to so much time off and still got to hunt a few times in October... It could be a lot worse. That it's not like it was even just a few years ago doesn't matter except that my wife doesn't feel like a woods widow this year. :) I will get back to it next season. My kiddos will be bigger and I will, hopefully, be more healthy and it will all fall into place... with a little bit of nudging.
Anyhow, have a look. I have some photos from the season thus far.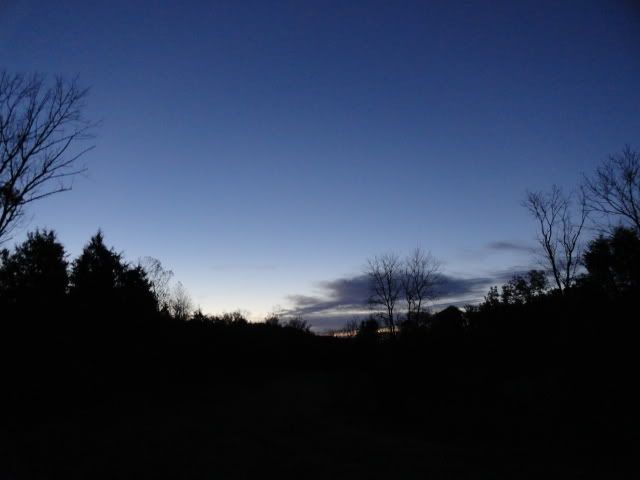 Sunup over Tranquility WLA
My Squirrelling Rig, 2011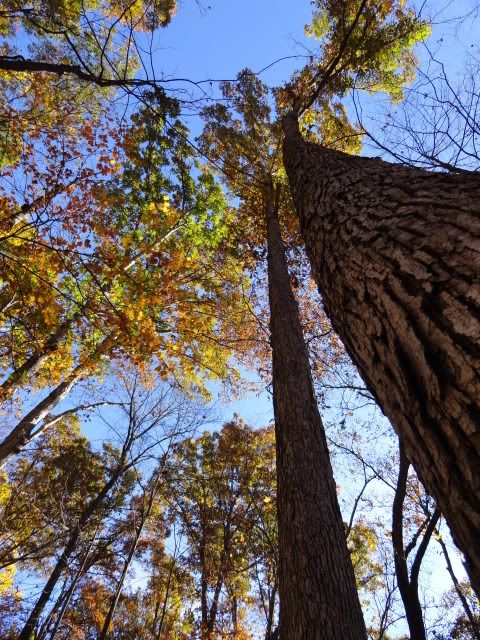 I do love big Oak trees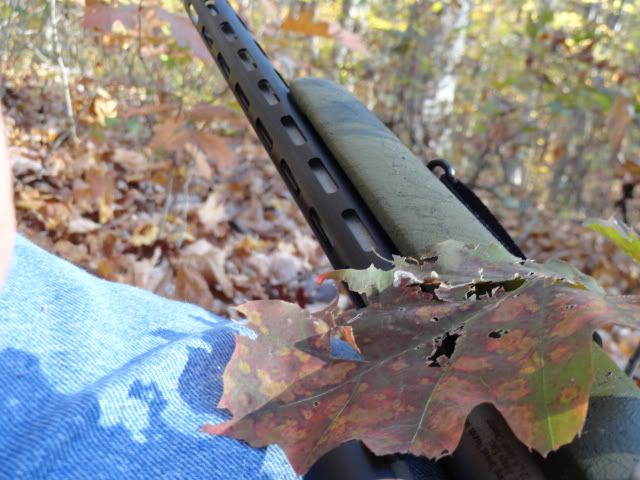 My rifle, my Jeans and a leaf of Autumn colors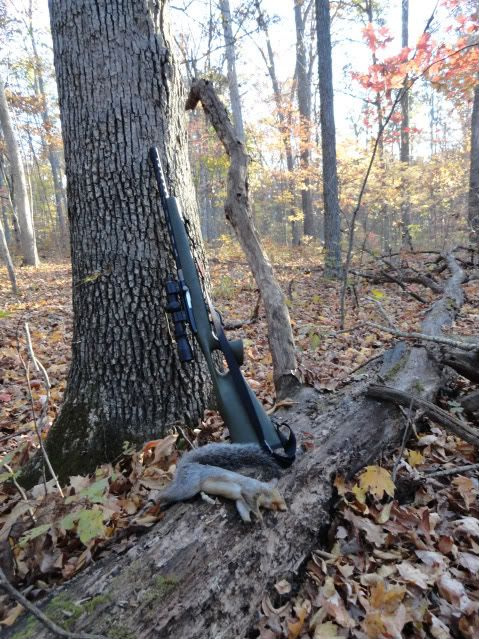 One who did not get away...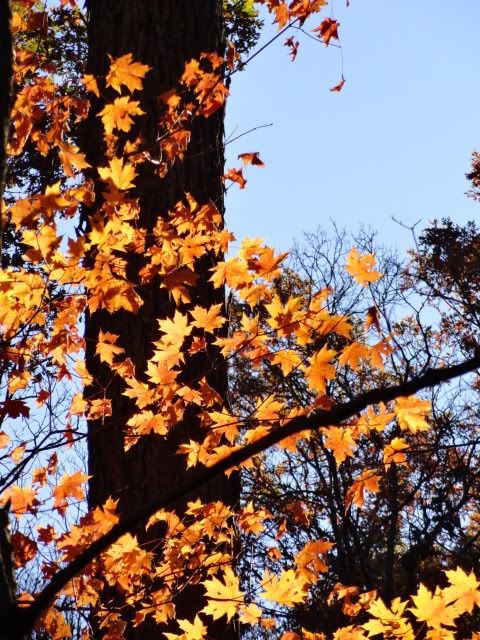 Afternoon light in the maples.
When the new year cycles up and all of this is buried under snow and cold grey skies my vacation count recycles and I have time off again. I am certain I'll be back out in these trees then once or twice more. Then I'll go into hibernation and just work and mow grass until August rolls around and it's time once again to get ready. Until then I'll just remember the warm days and the smell of the autumn woods and try to be grateful.... :)