About 2 years ago I lucked into a factory second Boyd's SS Evolution stock. At the time I sanded it a bit and just slathered it in Tru Oil and set about making something from it that I never finished. When I sold off some barrels and actions last fall, this stock became a spare part. Given the nature of the current project, it seemed like a perfect fit here. So...
After I got the trigger group assembled, I decided to put the whole thing together to see how it fit, etc. It looked like this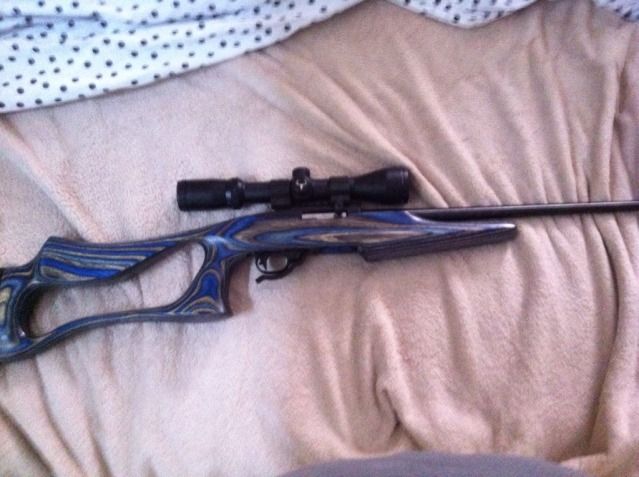 It handles fast and sites well and the only things I really didn't like, given the into the woods purpose of this beast, were the scope and the stock color. Fortunately, Lauer Custom Weaponry has the answer... Duracoat.
I have always been a fan of muted colors and greens. There's one in the list that just does it for me so I ordered it for the stock. ACU Deep Gray Green. Check it out:

Over the course of the last week or so I stripped the tru oil and sanded the stock down and this morning, it was go time. I pulled the butt plate and suspended it outside on the swing set. (If you're going to use this stuff, ventilate like crazy. Outside is better...)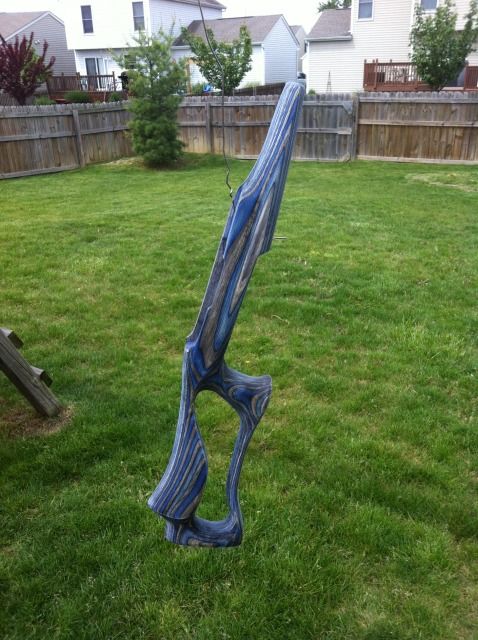 Three coats of the shake and spray kit later it looked like this....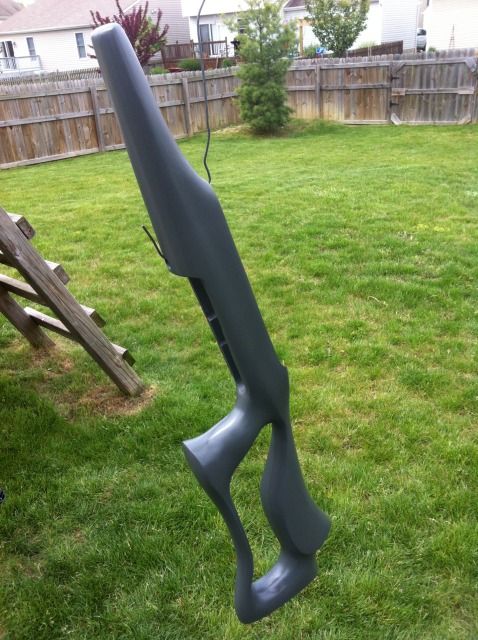 It has a little run on the bottom of the grip and I may have bumped it on the cheek piece on the other side and tried to fix it.. :) But all in all this was easy. Watch the youtube vids if you are going to go this way. They help a bunch.
Anyhow, the packaging says 3 to 4 weeks to fully cure so it's hanging in the basement until June 9 or 10. Next up is the duracoat for the assembled action... I still need to pick the final colors.... :)