A while back I got the urge to make a no frills, no BS bushycraft knife prototype. I had a woodlore style blank I was working on in CPM3V and decided to regrind it and reshape it. The pics that follow show the progression... here's the blade fully shaped and partially ground.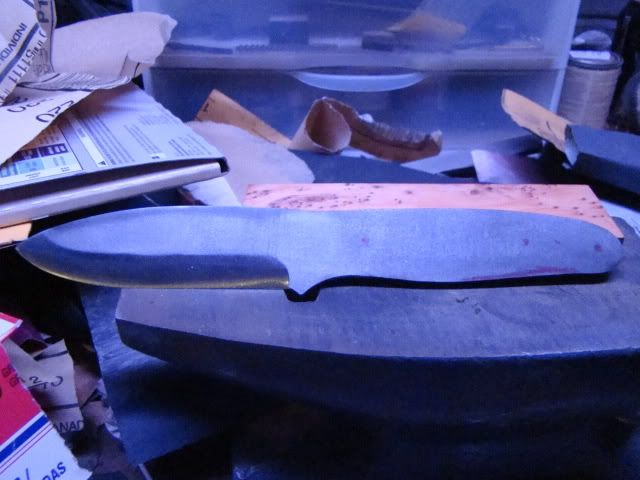 Fully ground.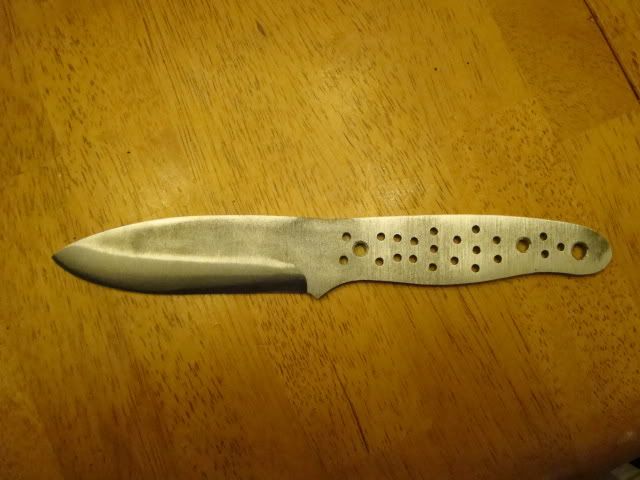 After heat treatment.
Rough sanded and finish ground.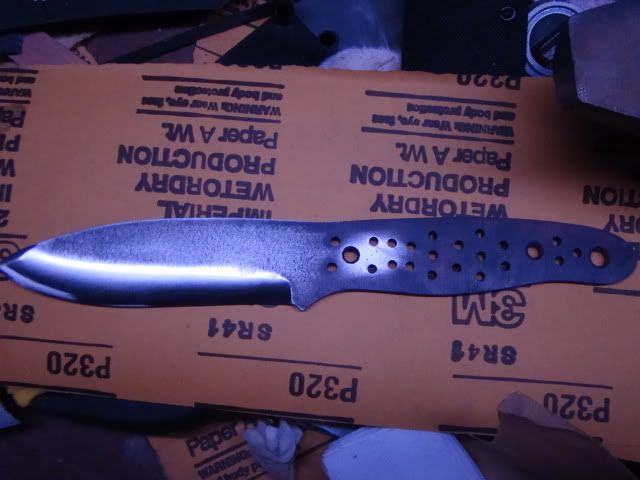 The scales and firesteel stuff to fill out the set.
All epoxied and viced up.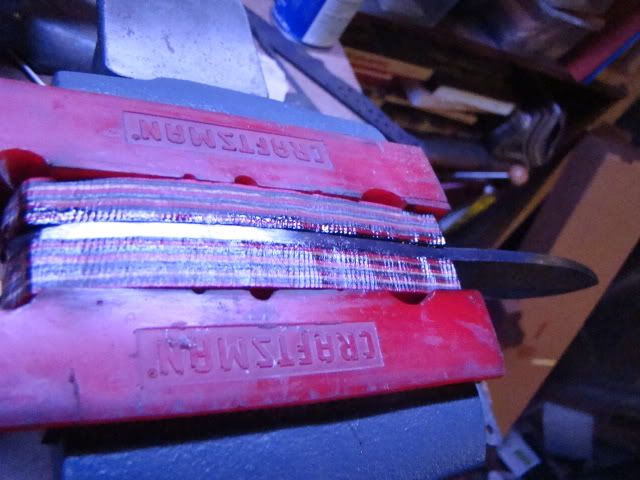 The scales profiled to fit.
Rough shaped scales.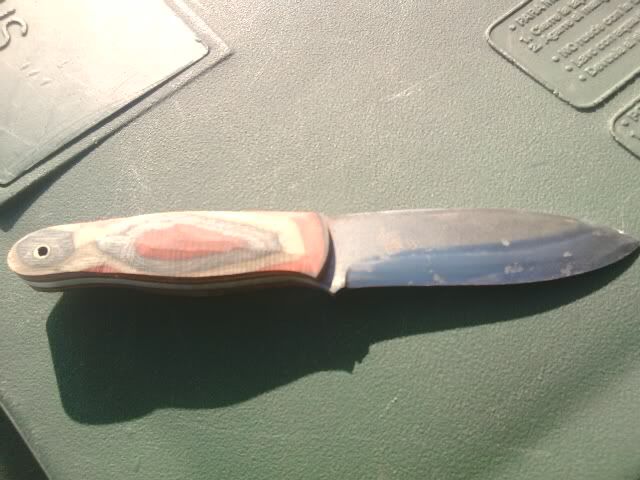 Refined a bit on the belt sander.
And things all finished up...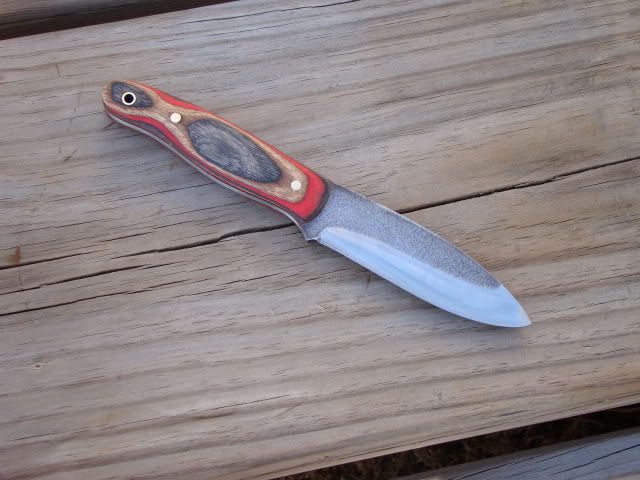 Time to make a sheath... :)