Recently, I've been lucky enough to make some trades and sell a few things to finance a couple of additions to my collection of Barkies. Initially I had decided on a Northstar companion because it's idea size for packing in a small gear bag and, generally speaking, I really liked the look of it. My only concern was for the shape and size of the handle. This concern, it turns out, is a non-issue. The handle shape works well. (There is an adjustment in the contour I will make and I discuss that down the post a bit here...)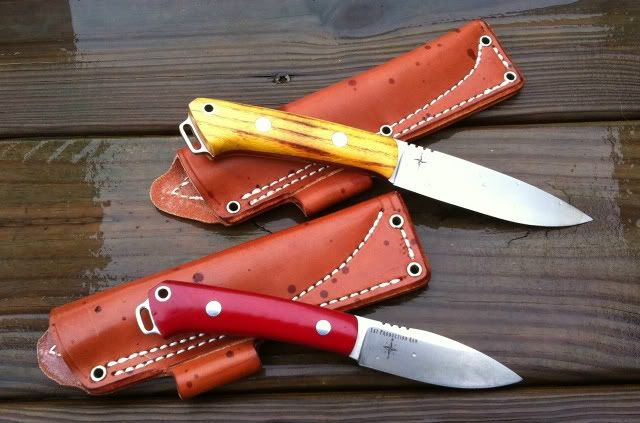 Second on my list was originally an Aurora. After some inspection of other options in the BRKT line I decided to go with the NorthStar just because I enjoy the looks quite a bit more and I had had such good luck with the companion knife. All in all, I have also found the Northstar model to be very enjoyable to use and look at and as far as cutting and durability, it is all I have come to expect from Bark River. While the Bravo1 remains one of the most durable feeling and probably overbuilt knives I have ever held, the Northstar brings an elegance in form and function not at all common in bush knives. It's a solid tool and worthy of use.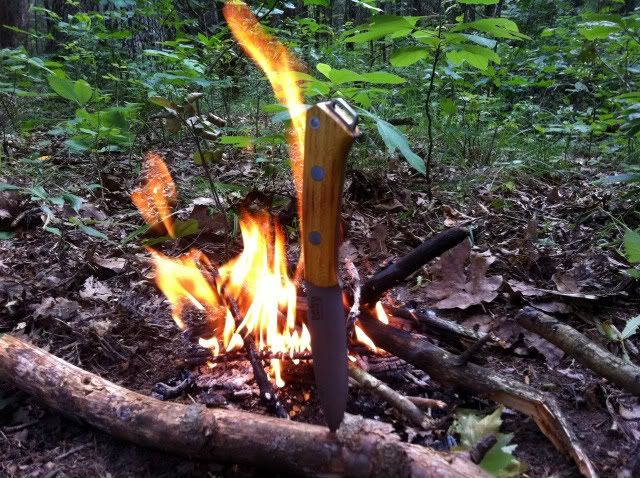 My only gripes with either of these knives, and each has the same two, can been seen in these photos. Firstly, the idea of a lanyard tube and these lanyard loops on the backs of the blades seems usually redundant. I am not in the habit of modding factory blades however these loops will come off next time I have the time to refinish then ends on these knives.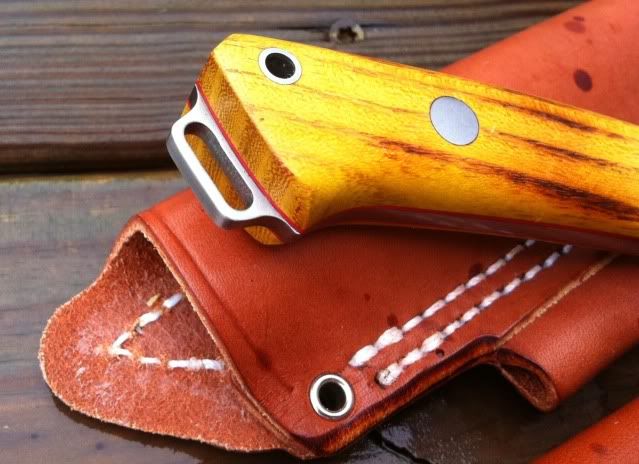 Secondly, and probably more importantly, the scales on each of these blades gets wider as you move further back on the handle. This coupled with the bird's head design on the pommel in both cases, causes a hand the size of mine to be uncomfortable in the pinkie grip. While I am removing the loops, I'll also adjust the scale contour. Probably not more than 1/16" change on either side but still, a needed adjustment.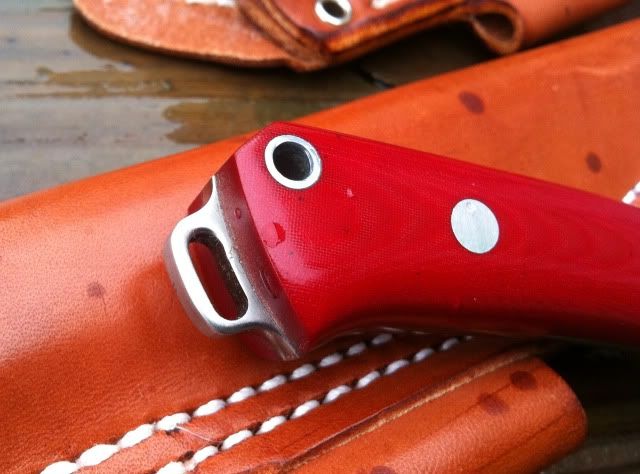 Here they are after the first real day out in the field. They both make big chunks into small chunks and both feather and shave and scrape just as you would expect. All in all solid blades from BRKT... again. :) I will do a more formal review of these at some point however as initial impressions go, these are some very good tools for whatever job you may have to spring upon them.