It was a day of firsts for me this past week... Most notably, I spent Tuesday morning under a tarp, hunting. I have always avaoided the hunting in the rain. It just never seemed worth it to me. The I got one of these 5X7 taps from Etowah and I have to say, I won't avoid it nearly as much any more. What a great morning.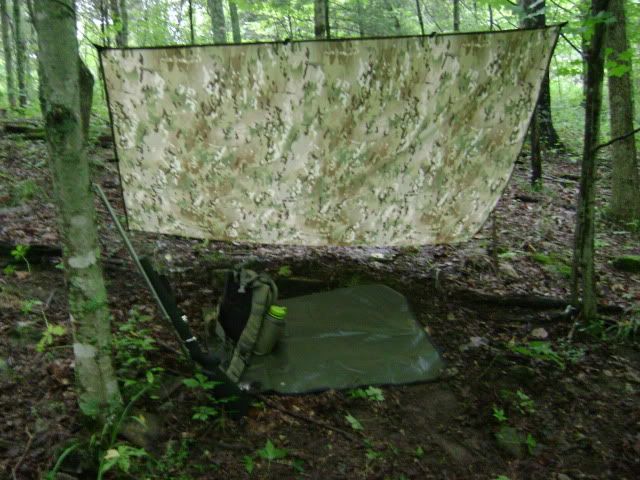 The Marlin and the new gearslinger pack worked perfectly. The rain and wind were no problem at all and both are no worse for wear after the fact.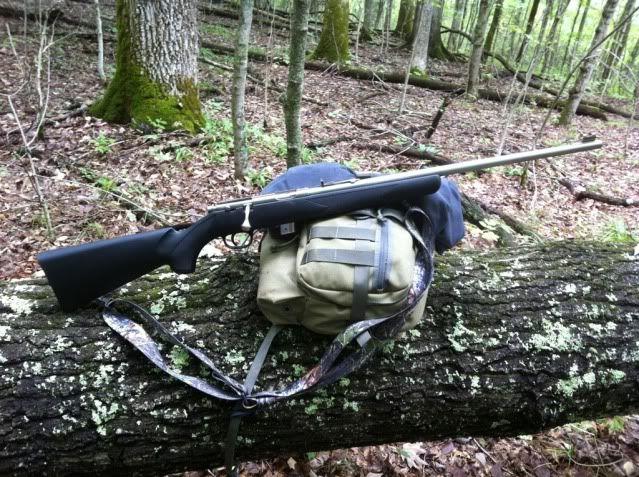 I was set up on the north side of squirrel alley. Pretty well had to concede the 100 degrees behind me I couldn't see through the covering but that didn't make it any less interesting. By way of a story then, I went out a while back to get comfortable with the 980 and to make sure the sights were on and so on... I pulled the scope off in frustration and went open sighted and had great luck. With that experience firmly entrenched, I had it seems, forgotten why I went with a scope in the first place. It turns out that in low light, I just can't see like I used to. I had four shots before 9 AM and missed them all. It's a sad day in my house. I am old and out of practice. :)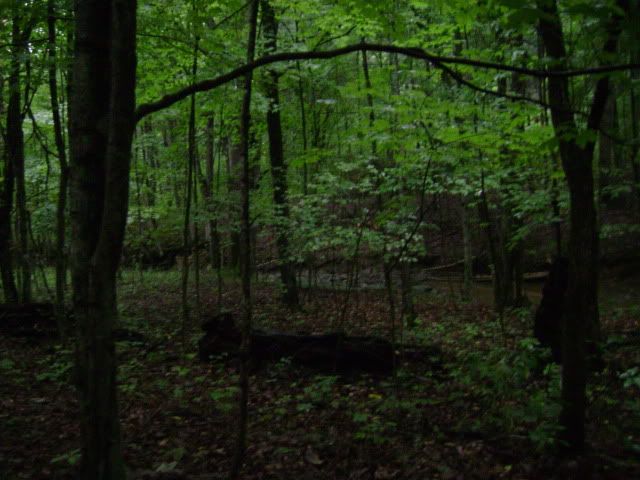 Anyhow, like I was saying, the rain was with me all morning and the sound of it on the tarp was just the really relaxing sort of thing guys like me need on a day off.... punctuated with sounds of close in gun fire... :D Once the rain moved on though, the wind started. Once that happen, goodbye squirrels. The acorn blow got blown out of the tree, still attached the branch. It was just windy... sunny too and that was good, but windy.
I circled back in midafternoon and waited on my den trees in squirrel alley for an hour or so. The tree rats were holed up and not moving, not that I blame them at all.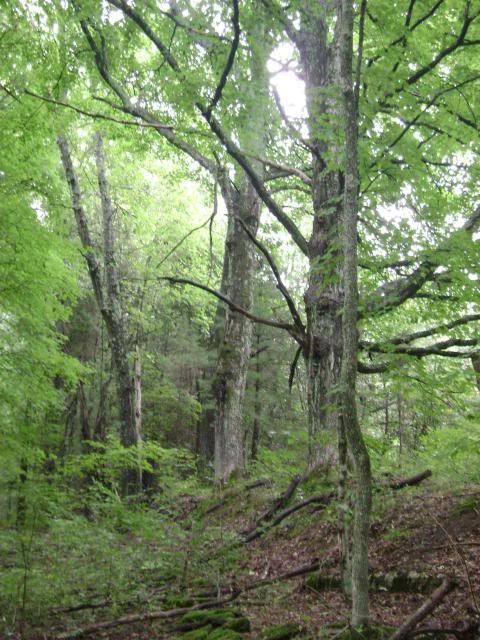 So I can pretty well sum up the day in this image. Wet on wet, no squirrels, and wind blown.... Still though, beats doing actual work. Always better than that. ;)